Monthly Wrap-up
Wrap-ups of my journey as an independent maker with numbers, achievements, failures, and lessons learned. It's a kind of retrospective to make sure I'm heading in the right direction.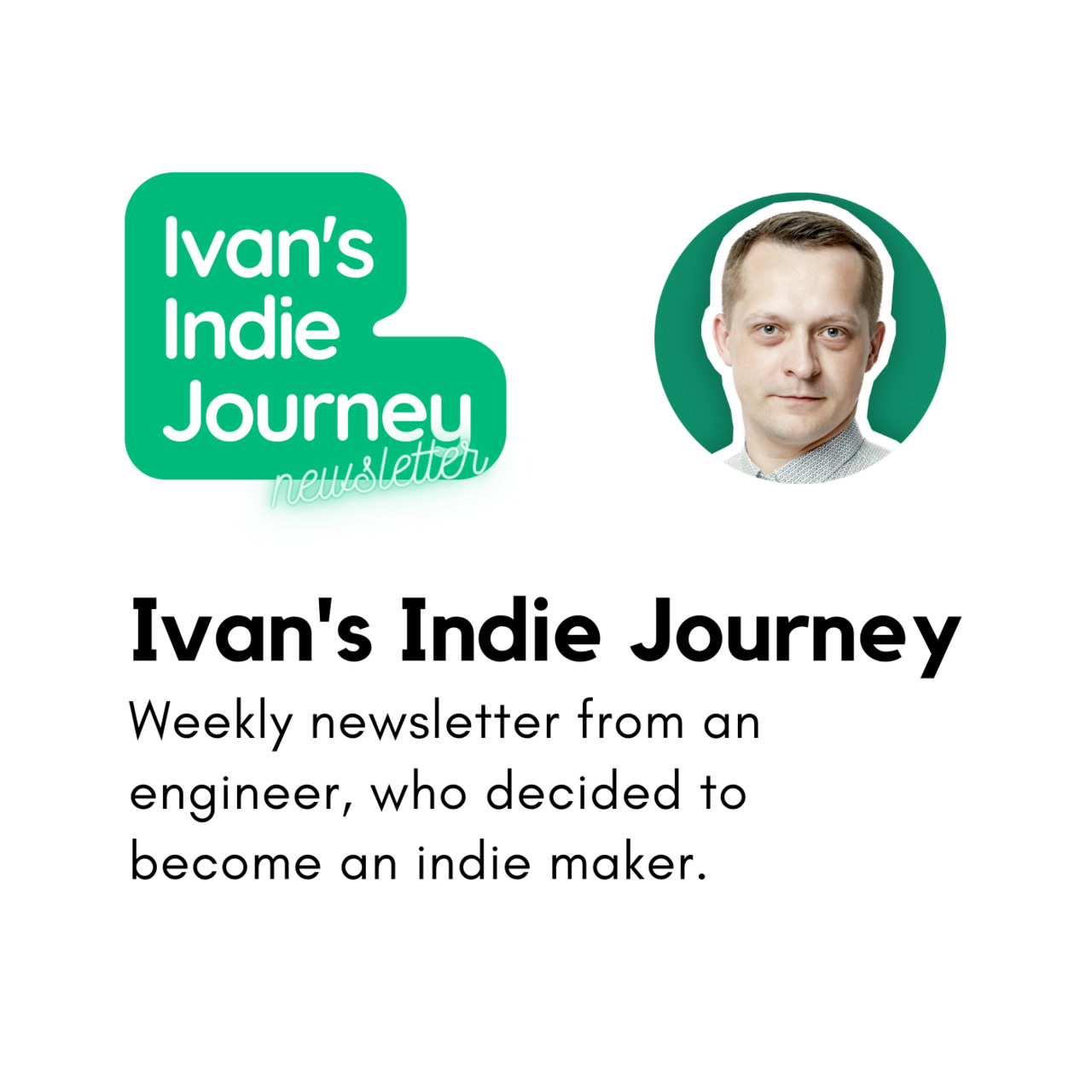 Ivan's Indie Journey
Weekly reflections on my journey as an indie maker for inspiration and collaboration. Substacks include productivity tips and insights for solopreneurs.